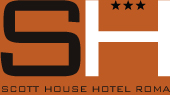 MAKE YOUR RESERVATION
SEASONAL OFFERS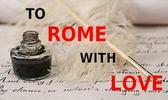 Save UP to 17 % off our best available rate !

Book 40 DAYS in advance and get up to 8% off.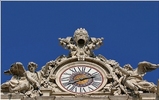 If you book at least three nights at Hotel Scott House you are entitled to a discount UP TO 17% on t...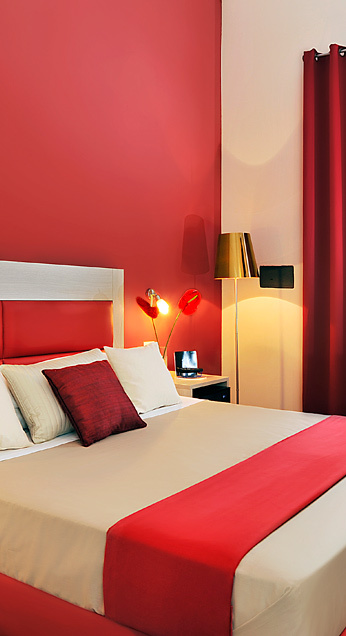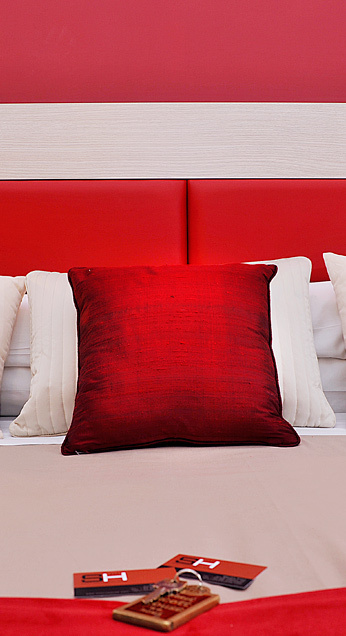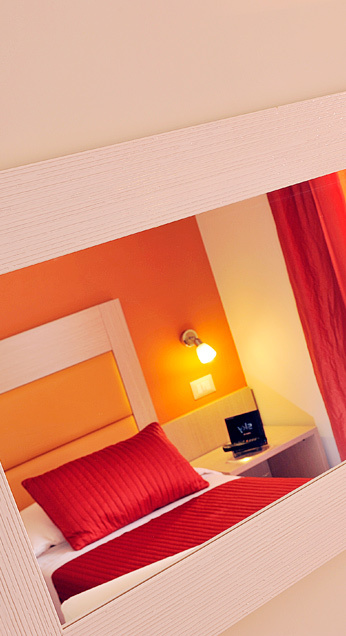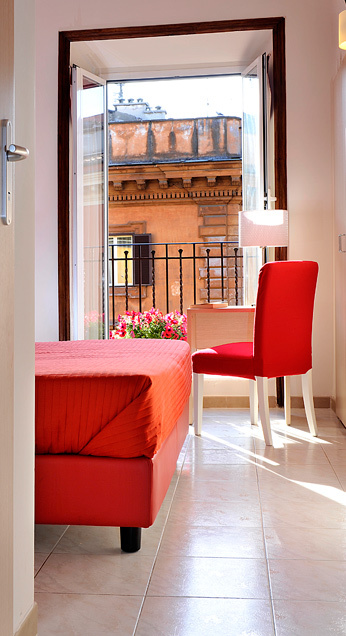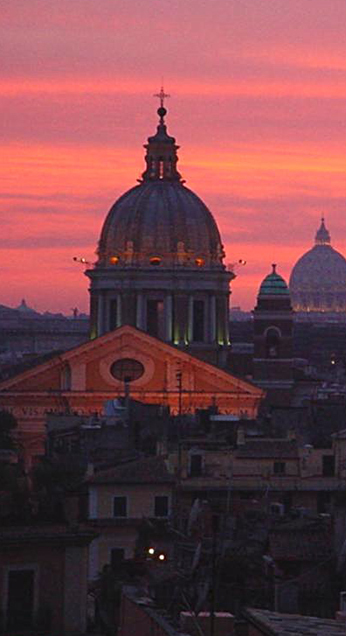 Rome Guide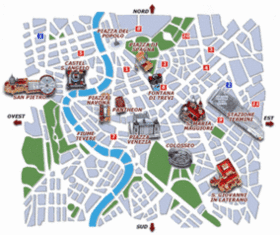 Guide Index
:
General Information
Transportation
Money
Consulates
The sights
Daytrips
Rome Guide - Consulates

If you lose your passport or need other assistance from your embassy, you should contact your Consulate.
Argentina


Piazza Esquilino, 2 - Tel. 06 4742551

Mon-Fri 8:30am-1pm

Metro Line B: Cavour
Austria

Viale Liegi, 32 - Tel. 06 8552880

Mon-Fri 9am-4pm


Bus 360
Australia

Via Alessandria , 215 - Tel. 06 852721

(For emergencies only, toll-free 800 877790)

Mon-Fri 8.30am-12.30pm ; 1.30pm-4.15pm . (Visa office Mon-Fri 10am-noon)

Bus 36 to Piazzale Porta Pia
Belgium

Via Monti Parioli, 49 - Tel. 06 3609511

Mon-Fri 8:30am-12.30pm

Metro Line A: Flaminio, then bus 926; or bus 910 to Via Po, then bus 52
Brazil


Via Santa Maria dell'Anima, 32 - Tel. 066889661

Mon-Fri 9:30am-1pm

Bus 40 Express or 64 to Corso Vittorio Emanuele (near Piazza Navona)
Canada

Via Zara, 30 - Tel. 06 445981

(24-hour emergency service)


Mon-Fri 8:30am-1pm

Bus 36 to the corner of Via Nomentana and Corso Trieste
Czech Republic

Via dei Gracchi, 322 - Tel. 06 3244459

Mon-Fri 9am-noon

Metro Line A: Lepanto
Denmark

Via Monti Parioli, 50 - Tel. 06 3200441 (24-hr emergency service: 3487776260)

Mon-Fri 9:30am - 12:30

Bus 910 to Via Po, then bus 52
Finland


Via Lisbona, 3 - Tel. 06 852231

Mon-Fri 9am-1pm, 2pm-4.45pm

Bus 360
France

Via Giulia, 251 (Piazza Farnese) - Tel. 06 6896421

Mon-Fri 9am-12:30pm


Bus 40 Express or 64 to Termini
Germany

Via S. Martino della Battaglia, 4 (near Termini) - Tel. 06 492131

Mon-Fri 9am-noon

Bus 40 Express or 64 to Termini
Great Britain


Via XX Settembre, 80/A - Tel. 06 42200001

Mon-Fri 9:15am-1:30pm

Bus 36 to Piazzale Porta Pia
Greece

Via Stoppani, 10 - Tel. 06 8082030

Mon-Fri 9.30am-1pm


Bus 217 to Via Paisiello
Hungary

Via Messina, 15 - Tel. 06 44249938

Mon, Wed, Fri 9am-noon

Bus 36 to Piazzale Porta Pia
India


Via XX Settembre, 5 - Tel. 06 4884642

Mon-Fri 9am-11am

Metro Line A: Repubblica
Ireland

Piazza Campitelli, 3 - Tel. 06 6979121

Mon-Fri 10am-12:30pm / 3pm-4:30pm


Bus 40 Express, 170, or 64 to Piazza Venezia
Israel

Via Michele Mercati, 14 - Tel. 06 36198590

Mon-Fri 9am-noon

Bus 910 to Via Po, then bus 52 to Viale B. Buozzi
Japan


Via Q. Sella, 60 - Tel. 06 487991

Mon-Fri 9:30am-12:30pm / 2:30pm-5pm

Bus 910 to Via Piemonte
Korea

Via B. Oriani, 30 - Tel. 06 8088769

Mon-Fri 9:30am-noon / 2:30pm-4.30pm Visa office Mon, Wed, Fri 9.30am-noon


Bus 217
Mexico

Via Spallanzani, 16 - Tel. 06 441151

Mon-Fri 9am-1pm

Bus 36 to Corso Trieste
Netherlands


Via M. Mercati, 6 - Tel. 06 3221141

Mon-Fri 9am-noon (closed Wed)

Bus 52 to Viale Bruno Buozzi
New Zealand

Via Zara, 28 - Tel. 06 4417171

Mon-Fri 8:30am-12.45pm , 1.45pm-5pm


Bus 36 to the corner of Via Nomentana and Corso Trieste
Norway

Via Terme Deciane, 7 - Tel. 06 5717031

Mon-Thurs 9am-1pm , 1.45pm-5pm ; Fri 9am-1pm , 1.45pm-4pm

Metro Line B: Circo Massimo
People's Republic of China


Via Bruxelles, 56 - Tel. 06 85350118

Mon, Wed, Thurs 9:15am - noon

Bus 319 or 56 to Viale Regina Margherita
Poland

Via Pietro Paolo Rubens, 20 - Tel. 06 362041

Mon-Fri 9am-11am ; Thurs 2pm-4pm


Bus 52 to Viale Bruno Buozzi
Russia

Via Nomentana, 116 - Tel. 06 44234149

Mon-Fri 8:30am-11:30am

Bus 36 to Via Nomentana
South Africa


Via Tanaro, 14 - Tel. 06 852541

Mon-Fri 8am-4.30pm ; 24-hr emergency service 3339896887

Bus 86 or 92 to Piazza Buenos Aires
Spain

Largo Fontanella Borghese, 19 - Tel. 06 6871574

Mon-Fri 9am-1pm


Metro Line A: Spagna
Sweden

Piazza Rio de Janeiro, 3 - Tel. 06 441941

Mon-Fri 9am-noon

Bus 36 to Viale Regina Margherita
Switzerland


B. Oriani, 61 - Tel. 06 809571

Mon-Fri 9am-noon
USA

Via Veneto , 119 - Tel. 06 46741

Mon-Fri 8:30am-12.30pm / 2pm-5:30pm

(Call before you go--different departments have different hours)


Metro Line A: Barberini, or bus 492 or 62
Zimbabwe

Via Virgilio, 8 - Tel. 06 68308282

Mon-Fri 9am-1pm; 2pm-4:30pm

Metro Line A: Lepanto